There are many agencies that will design a variety of deliverables for you and then there's us, Cyber Octane, based in Colombo, Sri Lanka. We always make sure to clearly understand our clients and define their objectives to deliver exactly what is best for them using our network of professionals.
We always keep an eye on the greater scope
We don't just create material, we teach our clients how to successfully put them to use because we make sure to have a comprehensive understanding of what our client needs, the nature of the business, the market, and all other factors involved.
Brands are life
We live, breath and even sleep brands. This has allowed us to help brands make their digital mark, successfully. Our team always makes sure to research, brainstorm and strategise extensively ensuring that the brand gets exactly what it needs.
Remarkable designs
Our materials are primarily created to implement memorable user experiences. We benchmark and keep up with international design standards and localise them by adjusting to Sri Lankan stats and behaviour.
Creative network
We don't just design, we wholeheartedly support it. Our pool of creative professionals stands with us as we execute and go forth in the industry. We are proud to have the following creatives closely working together and aiding us with excellent executions. Sense Media ; Video production house, The Kiss ; Advertising and design studio, Mooniak ; Type foundry
SEE OUR SERVICES
WE ARE
FUELLED BY PASSION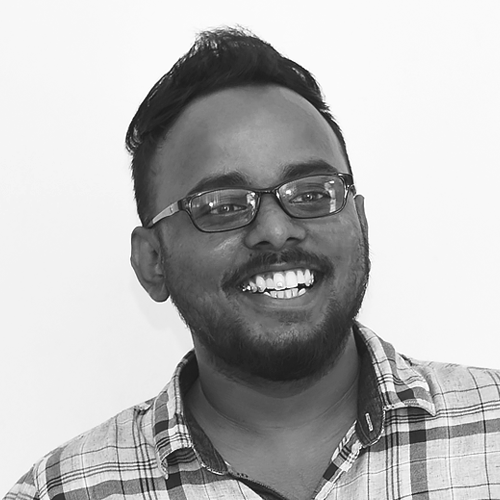 LASANTHA
PREMARATHNA
Operations Director + VR/AR Engineer
Co-Founder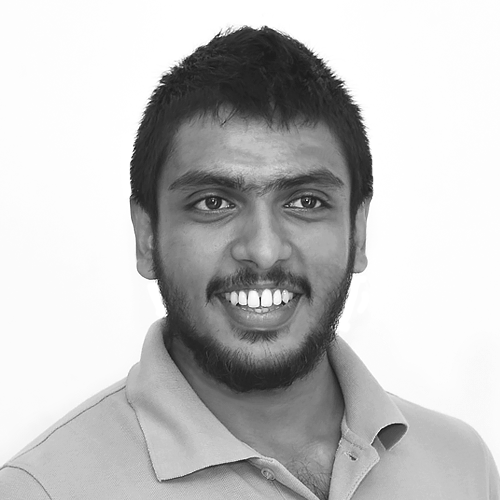 RAJITHA
MANAMPERI
Creative Director + Front-End Developer
Co-Founder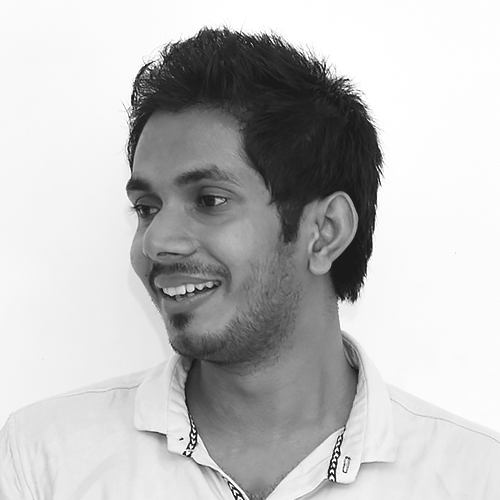 NUWAN
WIKRAMAARACHCHI
Technical Manager + Back-End Developer
Co-Founder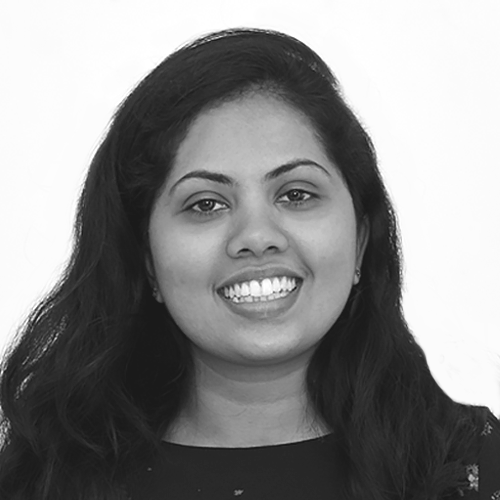 MUTHUMALI
PONNAMPERUMA
Accountant + Business Development Strategist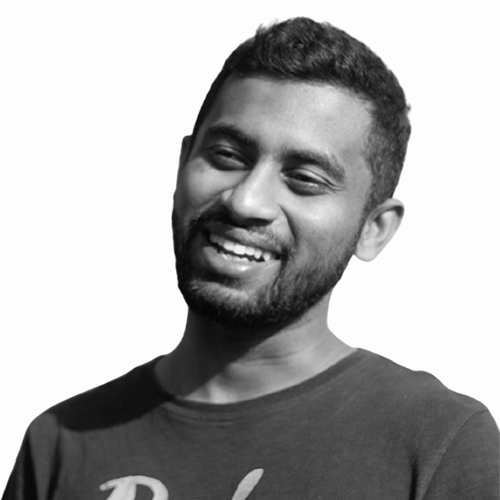 PATHUM
EGODAWATTA
Partner + Creative Director